Where others cut their teeth in maize, the Fendt Katana with the R– and RS–Cracker is impressive under all operating conditions. The roller diameter of both roller cracker variants is 300 mm. The crackers from Fendt are characterised by excellent grain and crop breakdown, low wear and maximum efficiency. The chopped plant is optimally crushed and pulverised thanks to the large contact area between the large rollers. The aggressively designed surface structure of the rollers and the high speed difference tear every grain and plant part in two. This grinds up all the grains and also de-fibred woody stem and spindle parts. After all, high reprocessing quality also means better economic efficiency.
The roller crackers is impressive with an extremely large roller diameter of 300 mm each. For use in grass, the cracker can be extended or retracted quickly and effortlessly with the aid of a ratchet mechanism.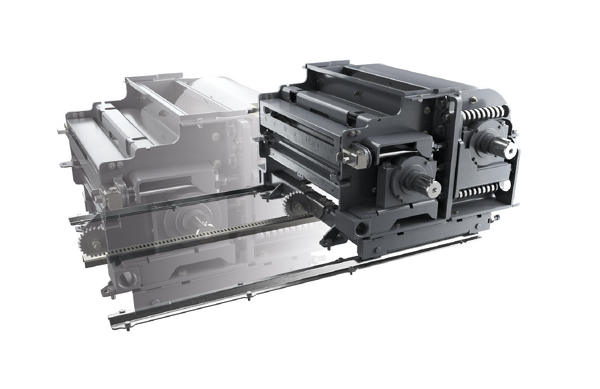 The efficient R–cracker with sawtooth profile leaves no chance for any grain. Thanks to the large conditioning surface between the rollers and a speed difference of 30 or 40% between the two conditioner rollers, it delivers superior grain breakdown.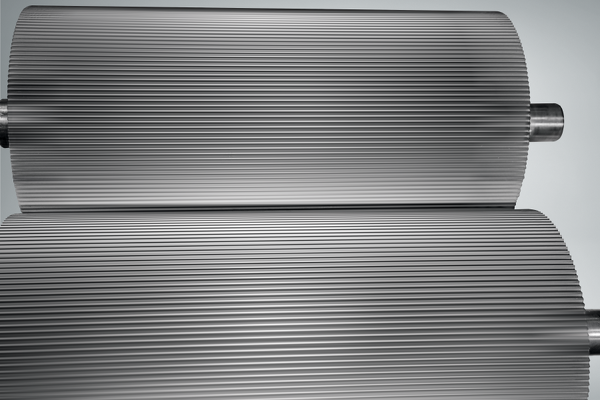 Especially for long–cut silage, the RS roller cracker with saw-tooth profile and additional V-spiral groove is the perfect choice. Stem parts are also completely spliced thanks to the overlapping longitudinal and transverse splicing effect of the spiral groove.