Forage harvesting non-stop. With the Fendt Cutter drum mower.
Wherever the Fendt Cutter is in operation, forage harvesting becomes an easy task. The four cutting drums tirelessly harvest quality forage with maximum efficiency. And deliver the best results non-stop, even under difficult conditions.
Front or rear-mounted mower? As long as it's a Fendt Cutter.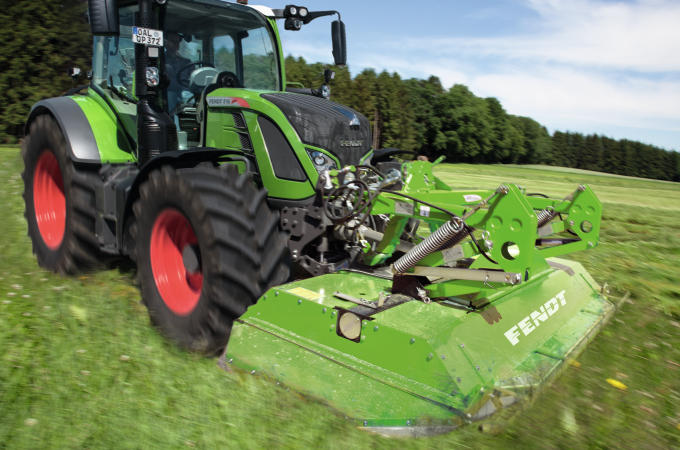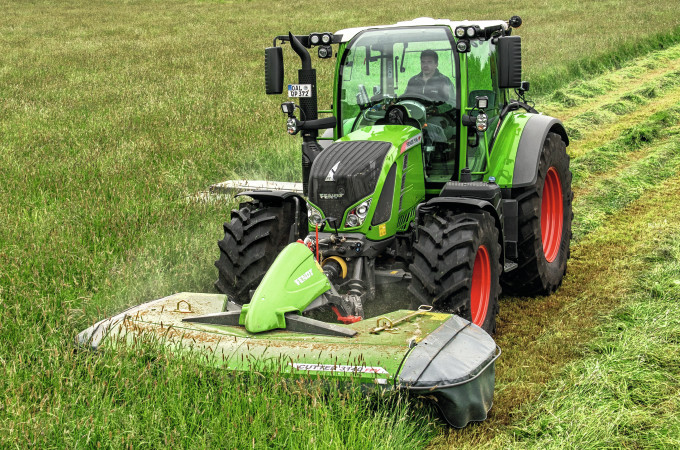 To make sure that you really harvest nothing but the best quality forage in any situation, there are two front-mounted variants available for the Fendt Cutter. The version with the oscillating linkage adapts itself ideally to uneven ground by pivoting side to side. It delivers perfect cutting results, especially in combination with the load relief front linkage control on the Fendt tractor. The front-mounted drum mower on the headstock with trailing linkage convinces through its three-dimensional adaptation to the ground. It is gentle to the grass sward and ensures your harvest is free of contamination in any situation.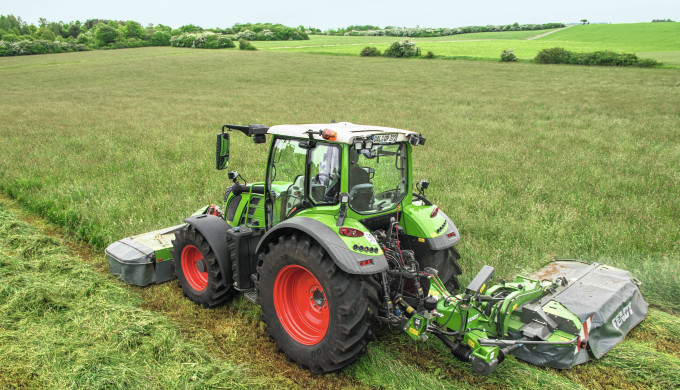 You can also choose from two different versions of the rear-mounted Fendt Cutter. Either the three-point side mounted mower and spring relief for low pressure on the ground, or the three-point centre mounted mower and TurboLift system. In any case, the performance and harvest results of the Fendt Cutter drum mowers will convince you non-stop.
Superior operating comfort
Thanks to tried and proven technology and well thought-out details, the operating comfort of the Fendt Cutter is on par with its outstanding mowing performance. Whether for regular maintenance work, replacing worn parts or any possible repairs: All the important components are easy to access and can be maintained with minimum effort. The quick-release blade system, in particular, saves a lot of valuable time.
Image gallery: Fendt Cutter
The next step to your Fendt Cutter