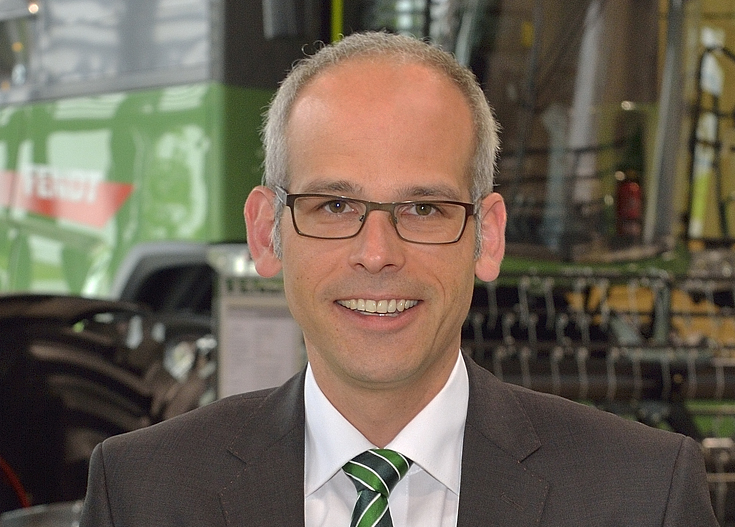 Fendt has increased its market share of tractors by almost 70% over the last 10 years. While the market share in 2009 was still 7.9%, the French sales team reached a market share of almost 14% in 2019.
"France is our most important export market. Our growth on the French market is an outstanding success for Fendt. I would like to congratulate the French Fendt team and our dealers on this achievement," said Christian Erkens, Director Fendt Sales Europe and Middle East (EME), delighted with the results. "The consistent expansion of the Fendt product range through forage harvesting and crop protection technology as well as our expanding range of digital solutions have also helped boost our market shares in France."
Dealer Satisfaction Barometer France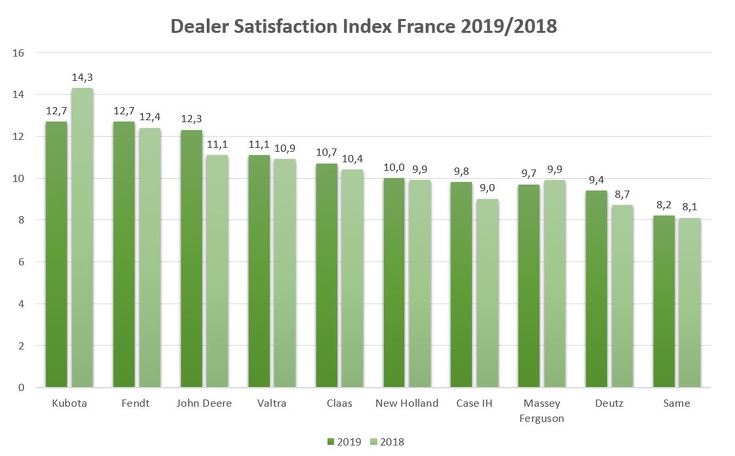 In the Dealer Satisfaction Barometer, Fendt and Kubota share first place with 12.7 points each. Fendt was rated 0.3 points higher compared to the previous year. The French dealers awarded top marks to Fendt in the categories 'Image and public presence', 'Tractor sales', 'Training' and 'Advertising and product support'.
The dealers giving the manufacturer an excellent rating has a positive knock-on effect with customers. Farmers and contractors also benefit from well-trained sales partners and a reliable dealer network.