Extraordinary details make it perfect.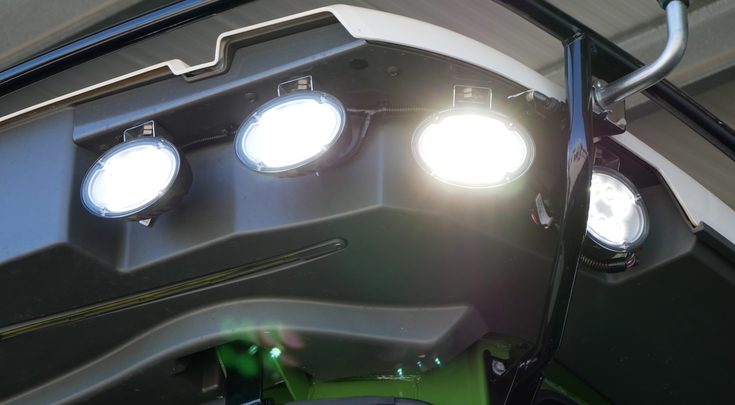 An LED light bundle is available on request.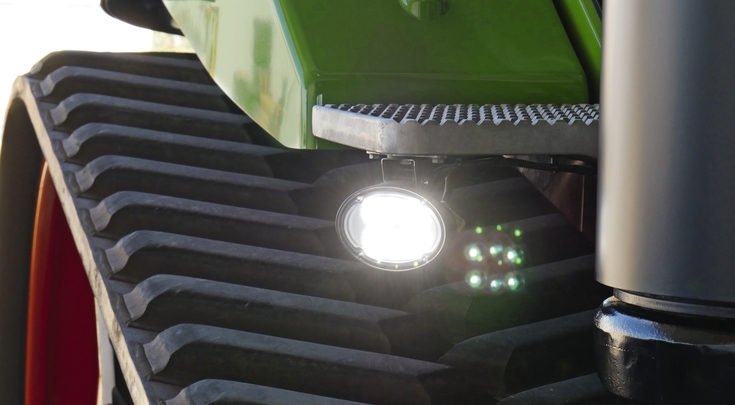 The lighting with the LED light package is brilliant even to the front.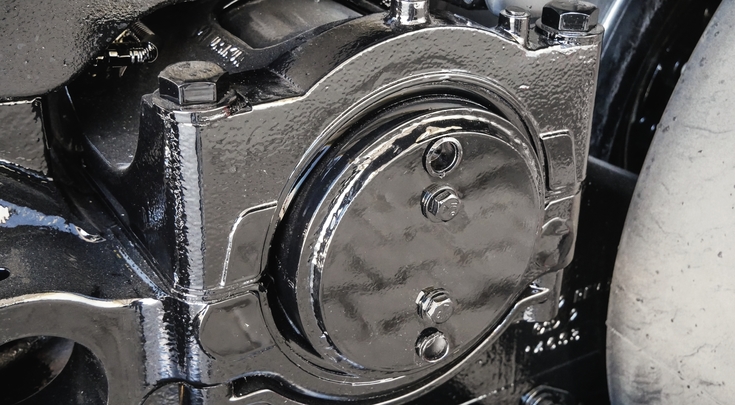 The track width adjustment system makes the Fendt 900 Vario MT perfectly usable for row crops.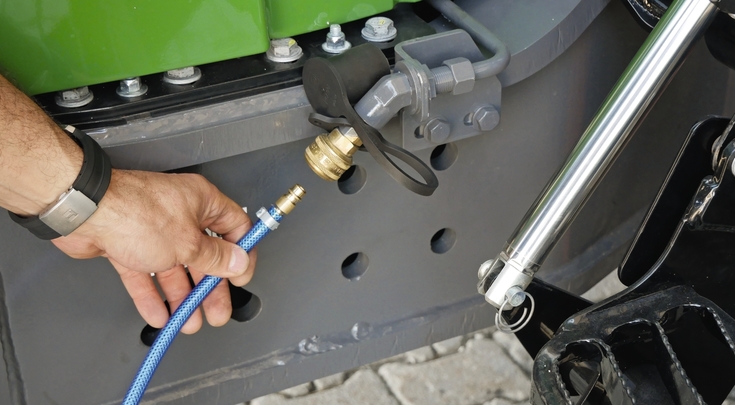 There is a compressed air connection at the machine front to blow out the air from the radiator.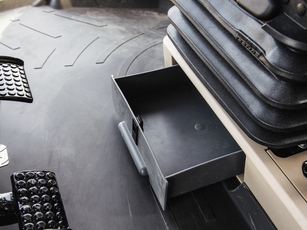 There is a storage compartment under the driver seat. That ensures there is order in the cab.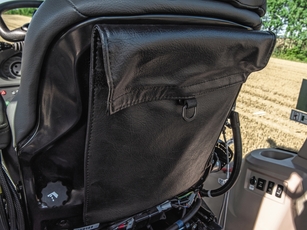 There is a storage option even behind the operator's seat.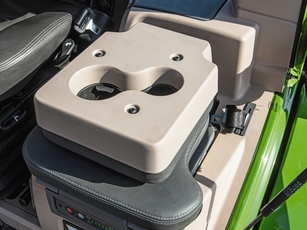 The instructor seat with seat belt serves as a bottle holder when folded down.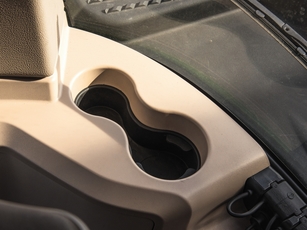 There are storage options even in the entrance area.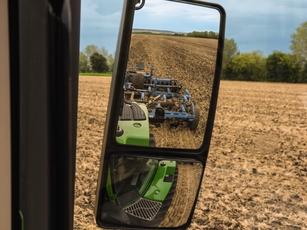 Thanks to the wide-angle mirrors, you can continuously keep an eye on the attachments.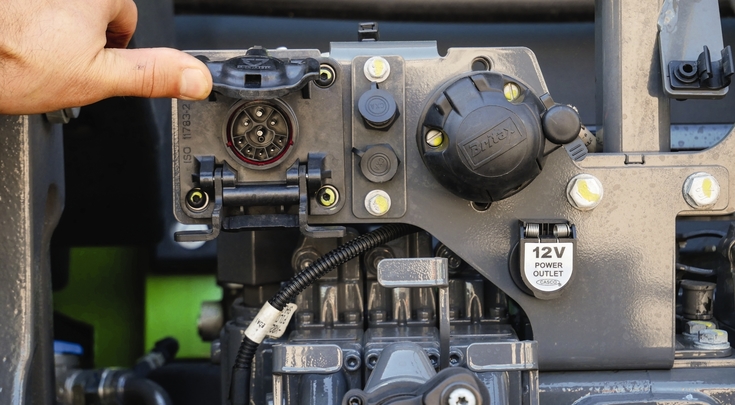 Full ISOBUS functionality brings you new options.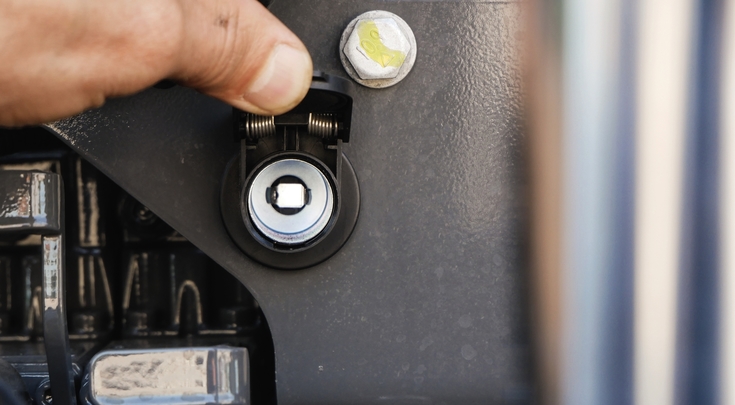 The 12 V connection at the rear of the machine supplies power to the external consumers.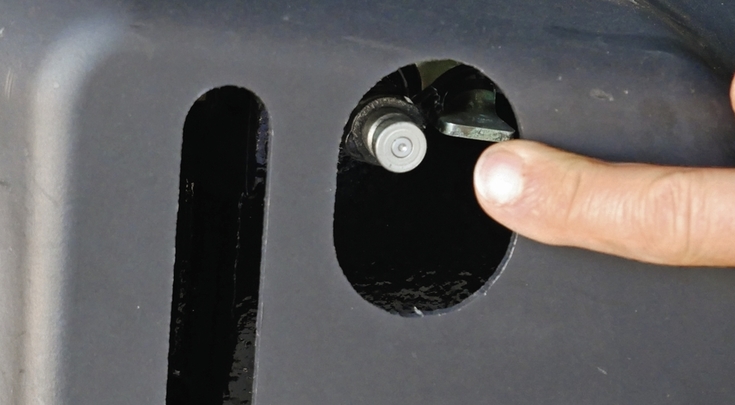 The pressure for pre-tensioning the rolling track can be comfortably
adjusted from the side by means of a connection.
The next step to your Fendt 900 Vario MT