Dealer Locator
Would you like to find a Fendt dealer in your area?
Customer satisfaction
Customer satisfaction programme CFP (Customer Feedback Program)
Customers, and foremost their satisfaction with the service, play a central role for Fendt. Because only when a company knows customers' desires and expectations, can it become active and do the right thing. Your ratings are the basis for the continuous improvement of Fendt products and the service of Fendt dealers.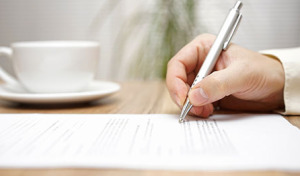 Participation requirements
After you buy a Fendt product, you will receive two different questionnaires. The first questionnaire, about one month after delivery, is primarily about the purchase and delivery. After a year, you will receive a second questionnaire, which asks you about the local service and support you have received. Please take 15 minutes to answer these questions, either on-line or on paper via post – at no cost to you.
Problems are taken seriously
Fendt reviews and processes all the questionnaires. Any problem, every critical comment and all suggestions, for example, for product improvement, are registered and sent to the appropriate departments. Our goal is to record and answer all feedback and questions as soon as possible.