Fendt Connect™
Seamlessly link your operators, your office, and your dealer with Fendt Connect™ telematics.
Smart Connect for Harvesting
Mapping and machine performance visualization app
Superior real-time coverage mapping and machine performance parameters in one simple mobile app. Focus all your attention on tillage, planting, application or harvesting.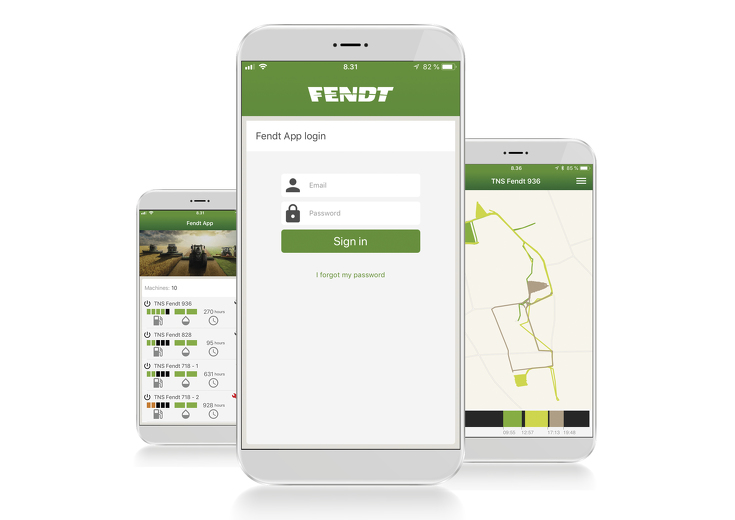 Call up machine data from any location
Fendt Connect is the central telemetry solution for Fendt machines. With Fendt Connect, machine data is collected and evaluated, so farmers and contractors can monitor, analyze and optimize the condition and use of their machines. Mobile data transmission via 4G/LTE means that real-time machine data can be retrieved anywhere – from the office PC, tablet or smartphone.

Fendt Connect tells you about:
Machine position and route
Fuel consumption and DEF level
Speed and working time
Machine capacity
Error messages
Upcoming service intervals
etc.
How you benefit from Fendt Connect
Optimized logistics decisions will improve your operating efficiency
Reduce input by monitoring consumption as you work
Maximize uptime through smart service scheduling
Minimize downtime – use the diagnostics support for your decision-making
Flexibility: Call up real-time machine data from wherever you are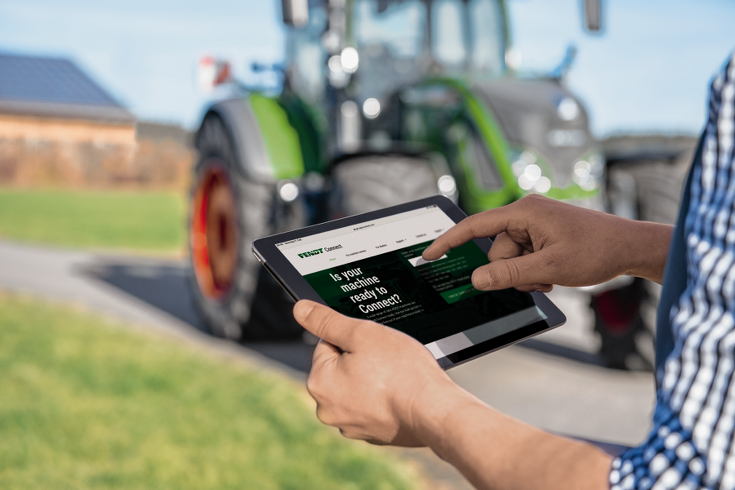 Telemetry basic package
The telemetry basic package includes all components for the use of the telemetry solution Fendt Connect
ACM Box
Licence for five years of use of Fendt Connect
Fendt Connect web application and app
Check now if your machine is ready for Fendt Connect:

Register and connect your machine in 4 easy steps:
Everything in sight – Fendt Smart Connect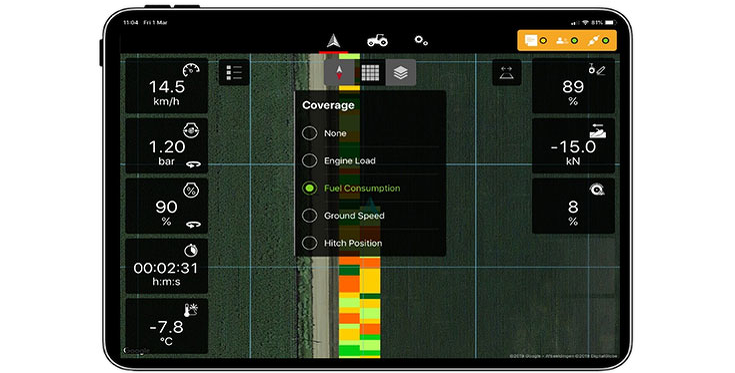 Fendt Smart Connect shows machine parameters on your iPad. With your machine equipped with the telemetry basic package, you can show specific machine data in the free Fendt Smart Connect app. Data is sent via WiFi. With Fendt Smart Connect, the driver gets an extra, customizable display. The system does not permanently store any data.

Fendt Smart Connect gives you an overview of:
Engine speed
Slip
Fuel and DEF consumption
Engine load
Lifting capacity
etc.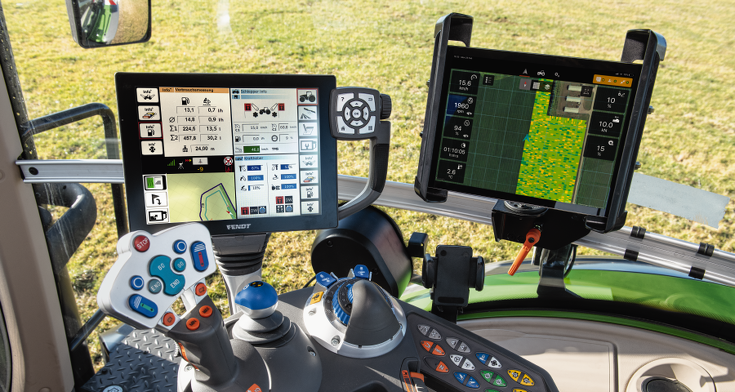 How you benefit from Fendt Smart Connect
Free extra displays in the cab
Intuitive operation with familiar hardware and controls
Full data control – no permanent data storage
Fendt Smart Farming – your next steps.