IDEALdrive - Everything at hand!
Joystick steering
For a better view of the table, the Fendt IDEAL offers a revolutionary concept – IDEALdrive. With IDEALdrive, there is no need for a steering column. Instead of using a steering wheel, you control the combine harvester with a joystick on the left armrest. The left hand steers while the right hand controls the speed. It means you have a great view to the front. The joystick's control and intuitive response are proportional to the driving speed. It's easy and safe to control in every situation. IDEALdrive is optional when you order the TrakRide crawler drive configuration. As a customer, you can choose how you want to drive your machine.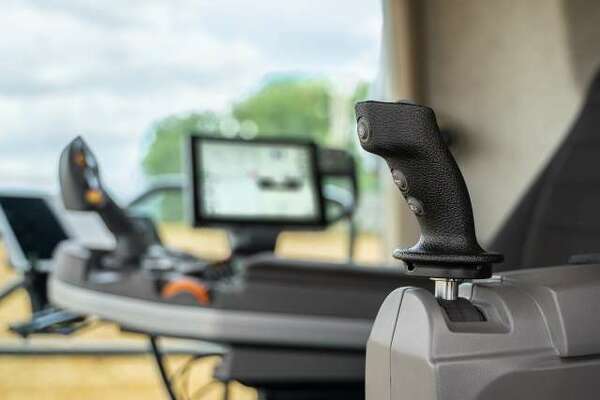 Ergonomic controls
As well as easy steering, IDEALdrive makes various functions very ergonomic to use; the joystick includes buttons for the indicators, dipped/high beam, the horn and the track guidance system. You can pivot the entire armrest backwards, so it's easier to take your seat.