Thanks a lot!
Thank you for your interest in the Fendt Cargo T demonstration service. You will receive further information shortly.
Fendt Cargo T955. All the best features in one.
It may seem all-new, but look closer and you'll see it's quintessential Fendt: introducing the Fendt Cargo T955. With its unique technology, the Cargo T offers you more comfort and performance than any other telehandler.
Unique details that make all the difference.
No more restricted views. The unique, high-speed and spring-loaded cab with full panoramic windscreen offers you a unique overview of every loading job.
Keep everything in sight
When we developed the Fendt Cargo T955, we prioritised visibility from the cab. The cab can be raised, reducing blind spots in every direction.
Transforming your daily work
The Fendt Cargo T955 goes where other telehandlers can't, and gives you a better overview, better performance, more safety and more comfort. The Fendt Cargo T955 is the first to combine the best features of a telehandler and a wheel loader, and is perfectly equipped with a range of clever details to meet any farming requirements: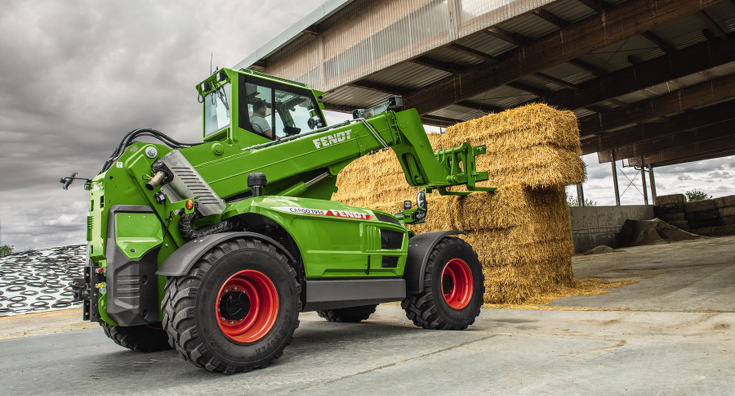 Unique, high-speed and vibration-dampened cab for perfect 360° all-round visibility and a unique view of the working tool
Solid and durable construction for maximum reliability
Strong telescopic arm with centring and lateral guidance
Enormous breakaway torque of wheel loader proportions
Small turning radius despite long wheelbase
Powerful, stepless transmission
Powerful hydraulics giving around 200 l/min
100% differential lock and levelling
Large diesel tank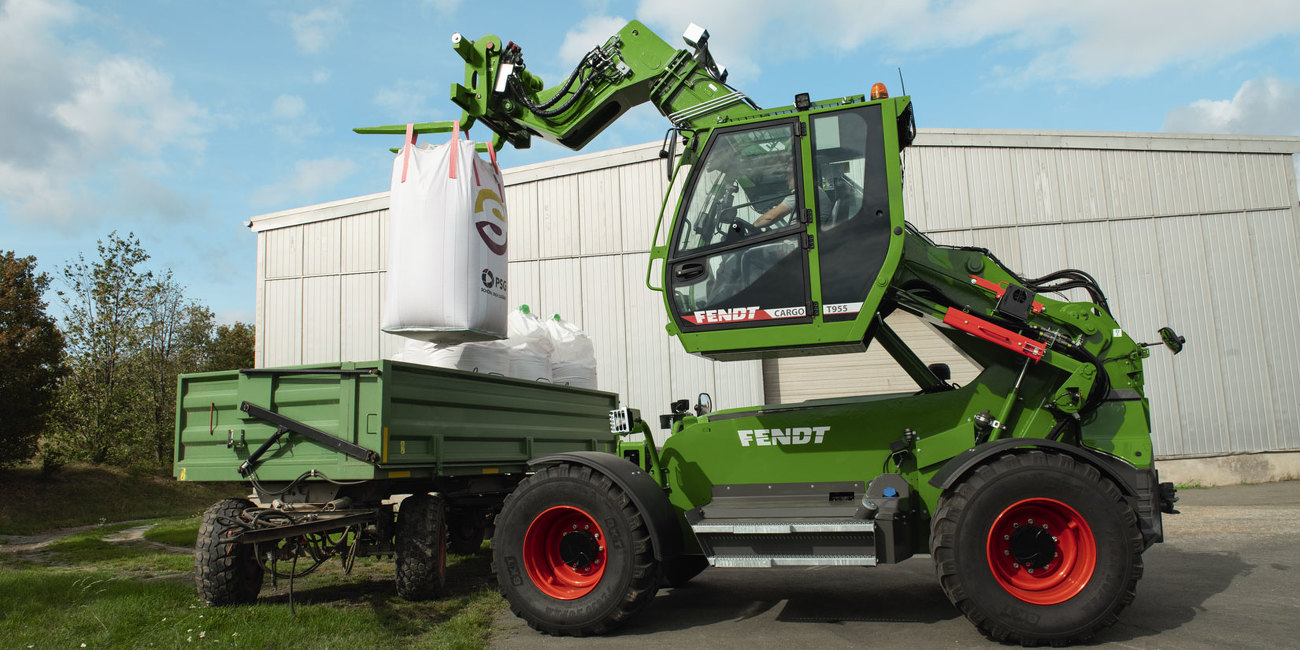 Drive
A powerful 103 kW/140 hp FPT engine that meets Tier 4 Final thanks to the SCR and DOC, provides the power required for any situation.
The best view
Thanks to the 4.25 m high visual axis, you can load with precision and in safety. You also have an unbeatable view all around the machine in any driving situation. The floor-to-ceiling windscreen also creates the perfect overview.
Strong build
The entire machine is dedicated to reliability and durability. All components have extra large dimensions to withstand the highest loads.
Maintenance
Thanks to powerful reverse fans and large diesel tanks, you can work efficiently from start to finish.
Implements
With various hook-up options and high hydraulic flow, you have perfect control over a wide range of attachments.
Z-bar linkage
Highest breakaway torque to wheel loader levels with the unique Z-kinematics.
The next step to your Fendt Cargo T955