Fendt TV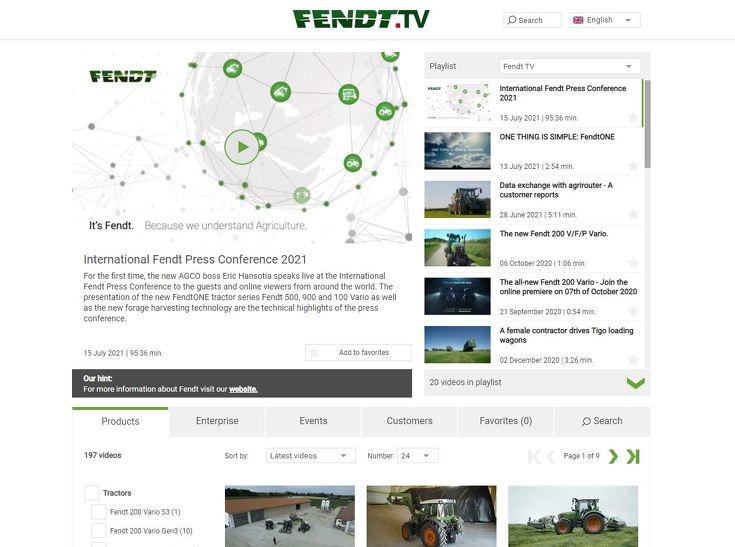 Fendt around the clock – the Fendt Media Library makes it possible!
Our internet TV provides you with news and information about Fendt 24/7. Here you have the opportunity to follow interesting reports about the Agritechnica in the comfort of your home. Moreover, in Top Topic, we present you interesting reports and in the category Top Customer, our customers report about their experiences with Fendt. Of course, you can search for Fendt TV reports, product videos and other videos anytime. Discover the Fendt Media Library!

Fendt News Center
Fendt news – always on the ball! Inform yourself about news and current topics from Fendt in the News Centre.

You will find an overview of all the news and press releases here!

Fendt Facebook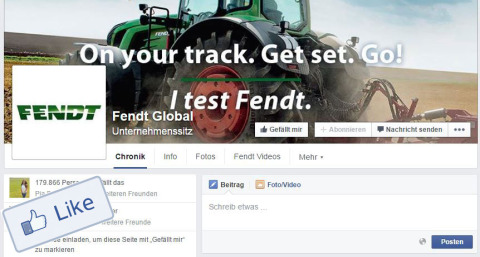 All about the trade fair – always informed through Facebook!
Our Fendt Global Facebook page offers you news and information about the Agritechnica in Hanover. Whether you are at the show or at home, you are always well-informed through Facebook. In addition to interesting reports, you will also find the latest activities and innovations from Fendt there.