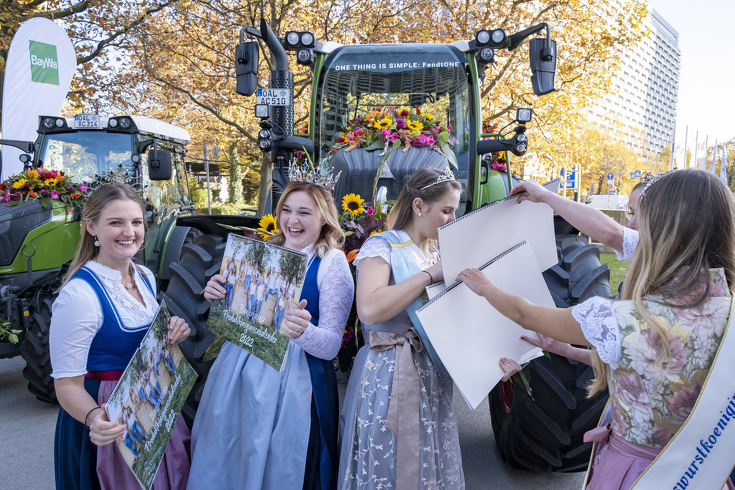 For the first time since the outbreak of the COVID19 pandemic, the reigning Bavarian Product Queens met for a proper on-site appointment at BayWa headquarters in Munich. The occasion of the nice get-together: the presentation of the new product queen calendar for the year 2022.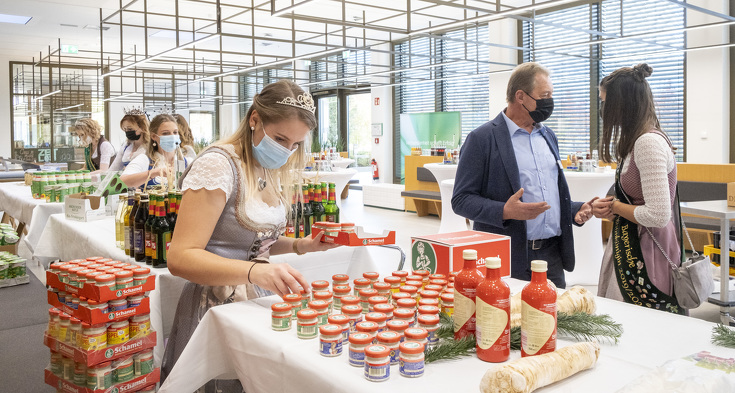 Three of the reigning product queens from Bavaria had the idea for their own calendar at the beginning of the year. This calendar should not only present the product queens, but also their respective products in connection with modern agriculture.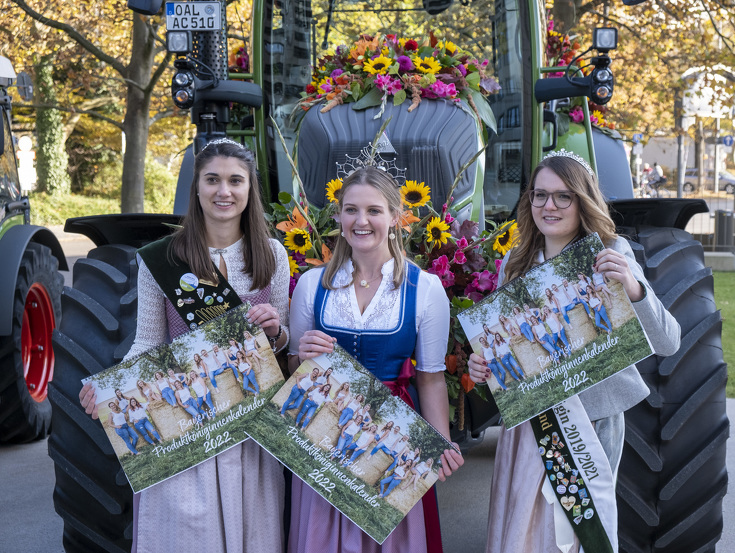 The idea for the calendar came from Andrea Meier, Bavarian Christmas Tree Queen. Together with Veronika Eisenhofer, German Sugar Beet Vice Queen, and Miriam Weiß, Bavarian Milk Princess, she organized the calendar. "Our goal was for us queens to also be depicted doing our work for once. People often think of us as just smiling and waving. With the calendar, we show that we can also tackle a task at hand," explains Andrea Meier.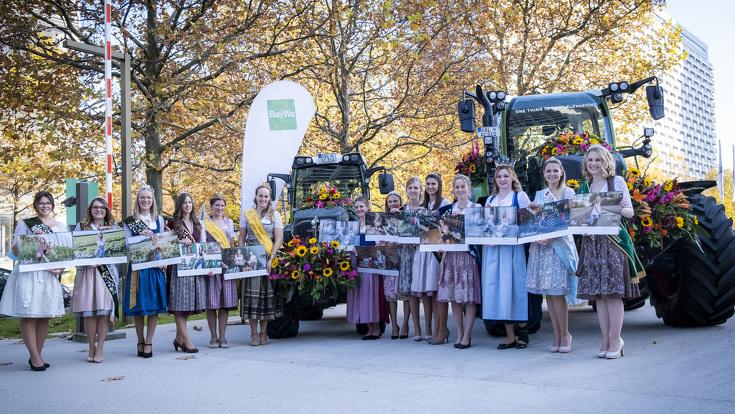 The calendar pictures were therefore also taken in the working environment of agricultural products, including in front of a Fendt 700 Vario.
The proceeds will be donated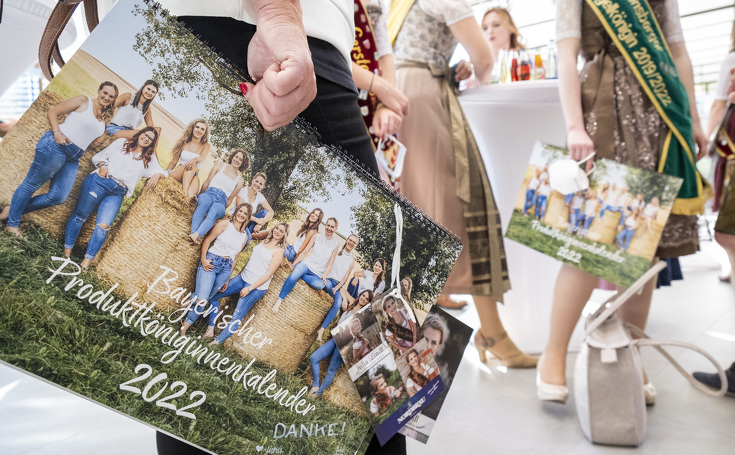 All the money raised from calendar sales is donated to the Bayerischer Rundfunk (Bavarian Broadcasting Corporation's) Sternstundencharity, which supports children in need.
The calendar also contains additional information on each product, such as a short information text, interesting facts or a care tip in German. "So the calendar is not only nice to look at, but also useful," says initiator Andrea Meier.
The Bavarian product queen calendar 2022 can be ordered over dlv-shop.defor 16,90 €, plus forwarding expenses:
https://www.dlv-shop.de/bayerischer-produktkoeniginnenkalender-2022-3108
Impressions from the meeting of the highnesses