Fendt is leading in all performance classes from 51 HP upwards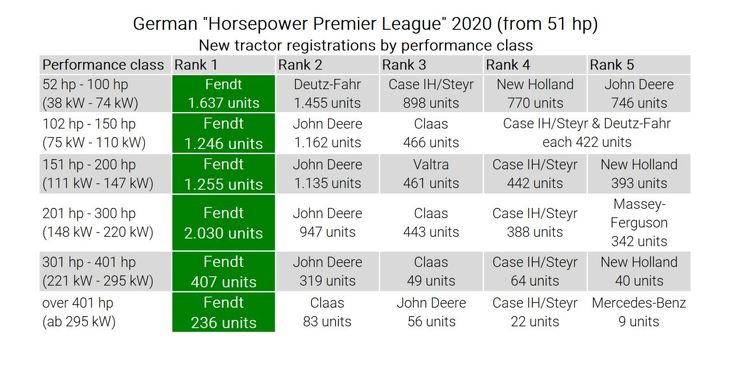 Fendt tractors are in first place in all market segments above 51 HP in 2020. In addition, AGCO/Fendt was able to expand the number of new registered tractors in almost all performance classes. The newly introduced Fendt 200 Vario and Fendt 200 Vario V/F/P series are of interest for the farmers: In the segment from 52 HP to 100 HP the number of new registered tractors increased by 291 machines. In the large tractor segment above 401 HP Fendt was also able to increase numbers by a significant amount compared to the previous year. While there were 94 new registrations in 2019 Fendt had 236 new registered machines in 2020. This power range includes no less than four series – the Fendt 900 Vario and Fendt 1000 Vario wheeled tractors as well as the two tracked tractor series Fendt 900 Vario MT and Fendt 1100 Vario MT. The Fendt 1100 Vario MT series was not introduced until the second half of 2020.
Most registered tractor series – The favorite models in 2020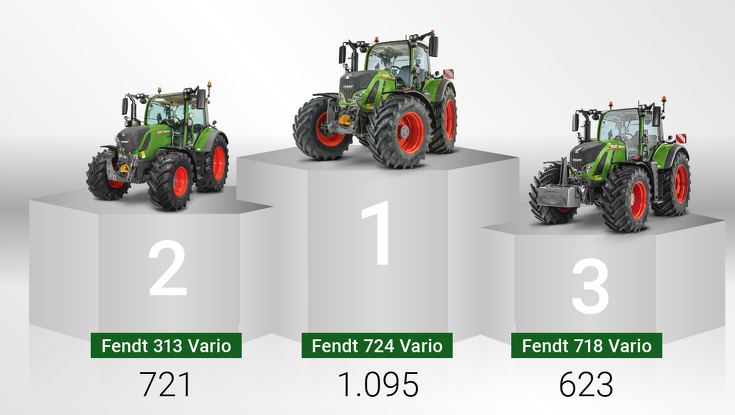 Among German farmers, the Fendt 700 and the Fendt 300 Vario series are particularly popular. For the third year in a row, the Fendt 724 Vario took first place as the "nation's favorite". In 2020, 1095 Fendt 724 Vario machines were newly registered. The Fendt 313 Vario follows directly behind. It took second place in the overall list with 721 new registrations. The third place among the most popular Fendt tractors went to the Fendt 718 Vario with a total of 623 new registrations.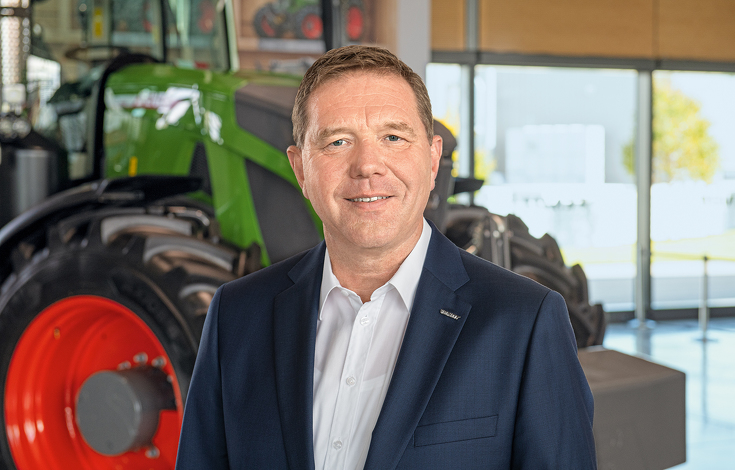 "Last year, many German farmers and contractors chose a Fendt tractor when buying a new one – no matter how much horsepower they needed", says Christoph Gröblinghoff, Chairman of the AGCO/Fendt Management Board. "This shows how much confidence our customers have in our Fendt machines, but also what a fantastic job our sales partner have done. Due to a lack of trade fairs, field days, but also road shows, customers were not able to engage with the new technology in the usual way. Accordingly, the trade had to respond even more strongly to customer needs and provide advice. For this, I would like to thank our Fendt sales department and our dealers."