AGCO/Fendt is market leader from 0 HP in Germany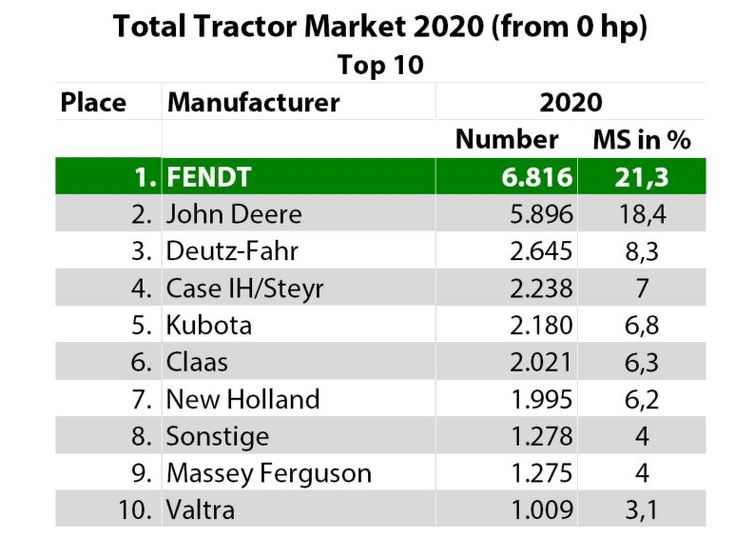 Despite the Corona pandemic the tractor market in Germany has developed. In 2019, the number of all registered tractors was 28.979 tractors, and in 2020, 3.058 additional tractors were registered. Thus, the number of registrations was 32.037 tractors.
AGCO/Fendt reaches a market share of 21,3 % for tractors starting at 0 HP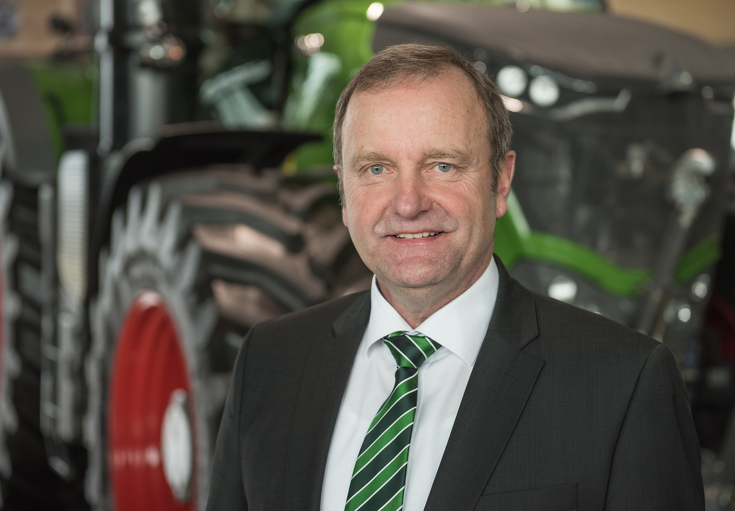 "In 2020 one in five new registered tractors was a Vario", says Andreas Loewel, Director of Fendt Sales Germany. "The increase in our market share by 1,6 percentage points compared to 2019 is an outstanding achievement by Fendt's German sales team as well as our dealers. Without the flexibility and continued work of the sales partner in the special Corona year 2020, such a terrific result would not have been possible", explains the German sales director.
With the new generation of the Fendt 200 Vario, the Fendt 200 V/F/P and the Fendt 300 Vario, each with the new FendtONE operating concept, Fendt presented no less than three new series in the lower output classes. This also led to increased customer interest.
27,2 % market share for AGCO/Fendt starting at 51 HP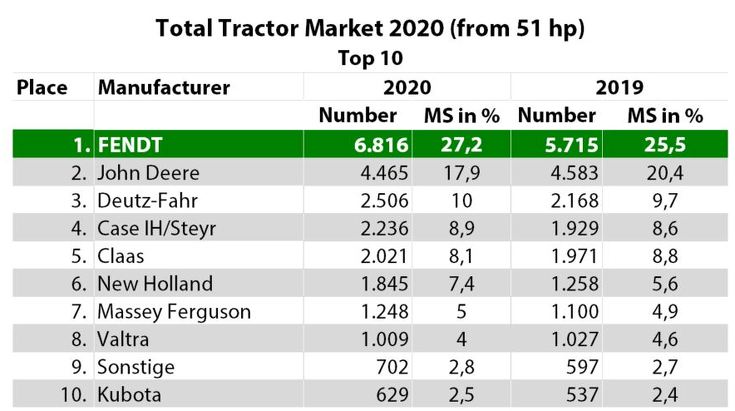 Fendt achieved a new record in the 51 HP and above performance class. Here, the brand achieved a market share of 27,2 percent, an improvement of 1,7 percentage points on the previous year's figure of 25,5 percent. The gap to the runner-up widened further by 9,3 percentage points.
"2020 was a really special year for me. Not only did I take up the position as Chairman of the AGCO/Fendt Management Board, but the global pandemic also hit us as a company directly in the first half of the year", says Christoph Gröblinghoff, Chairman of the AGCO/Fendt Management Board. "Due to delivery problems of components from our suppliers, we also had to shut down tractor production in Marktoberdorf for five weeks. It was only through the commitment and effort of the entire Fendt team- from purchasing to production to sales – that we were able to make up for the downtime and thus supply our customers. For this reason, I would also like to sincerely thank everyone for their extraordinary commitment", says the Fendt boss.
New record in France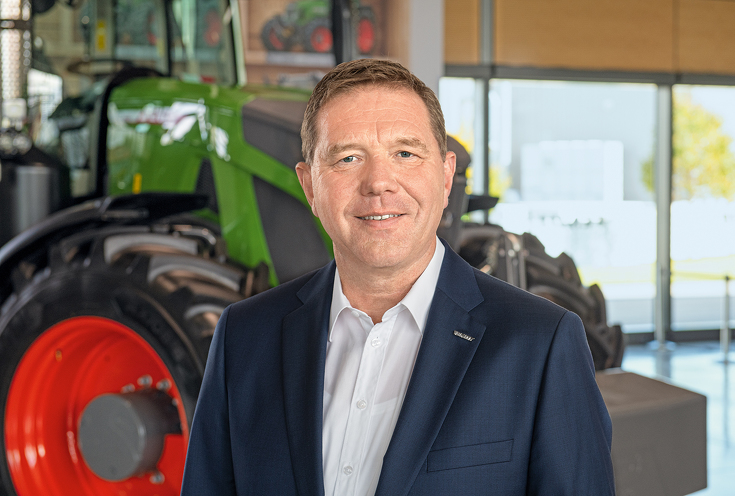 The Corona pandemic hit France and also the French agricultural market particularly hard. With a total of 24.271 standard tractors registered in 2020, the overall market declined by 7,5 percent compared to the previous year. "Despite a difficult year, Fendt was able to increase its market share in tractors with 51 HP and above to 14,9 percent", said Christoph Gröblinghoff, Chairman of the AGCO/Fendt Management Board. "Our dedicated Fendt team in Europe's largest agricultural market has been doing a great job for many years."
Within the last ten years, Fendt has continuously increased its market share. In 2020, the market share of Fendt tractors from 51 HP improved by 1,3 percentage points. 10 years ago, Fendt had a market share of 8,03 percent in France. In the special tractor category, the Fendt 200 V/F/P Varios are even the market leader in France with a market share of 19,4 percent.
Fendt took 1st place in the French Dealer Satisfaction Barometer 2020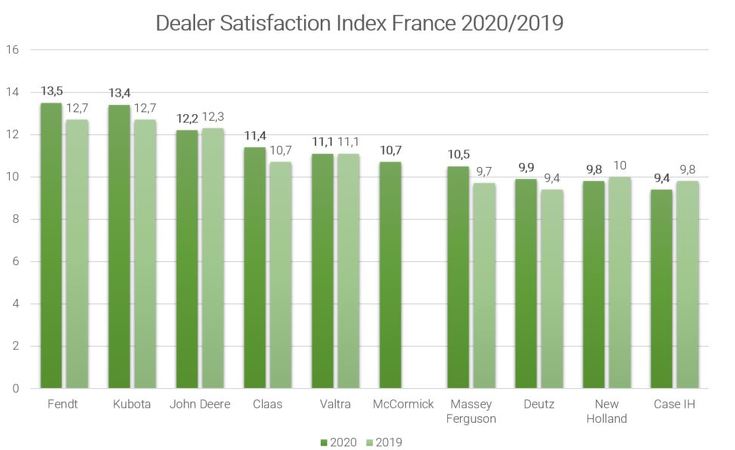 Data from the French Dealer Satisfaction Barometer 2020 for France was published at the same time as the market shares. This year, Fendt was once again voted into first place. With a total of 13,5 points, this puts Fendt 0,8 points ahead of the runner-up and also represents an improvement of 0,8 points on the previous year. In the survey, French dealers rated tractor manufacturers in a total of 14 categories and could award up to 20 points.
The new generation Fendt 200 Vario, Fendt 200 V/F/P Vario and Fendt 300 Vario